An American's View by Gabby Blossom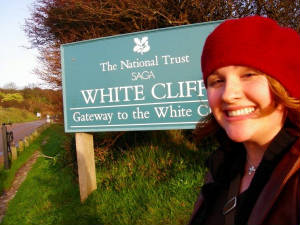 This page features a selection of photographs by an American visitor, to give an insight of what our friends across the pond think of our seaside town. Gabby tells us about the town through her own words and eyes.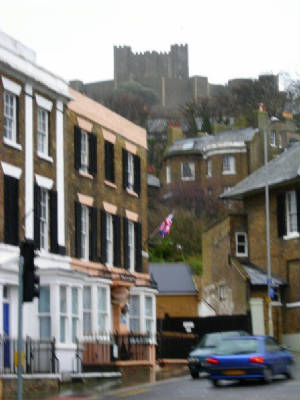 Gabby's Views of the town of Dover and Britain, an interesting insight into Britain by an American Visitor.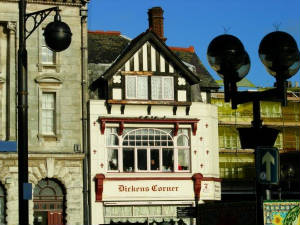 Gabby's View
"I love the coast and seashore so I was super excited to make it to Dover. Canterbury, where I was staying, was great in its narrow cobblestoned Tudor lined streets but it was no coastal paradise.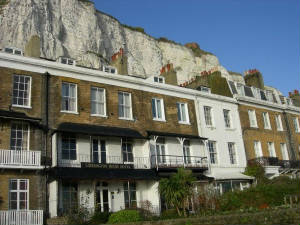 When I visited in December, I was a little suprised that it didn't feel quintessentialy English. Except for the acccents, cars and chalk cliffs, I could have been in a coastal town outside Boston. And excepting the history, of course. Its Roman origins isn't so evident as it is in Canterbury. It actually reminded me of Greece, where ruins are more ordinary scenery.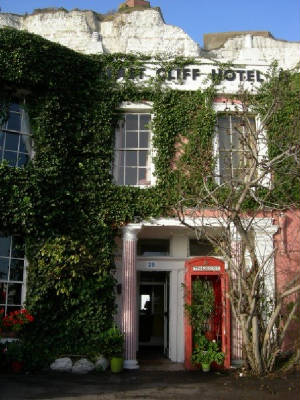 The beaches in England were interesting....I would venture to guess that most beaches in America are sandy and its the opposite in England. I kept looking for blue birds like in the song (which nobody seemed to know in England!!) where the blue birds are flying over the White Cliffs of Dover but APPARENTLY blue birds are American.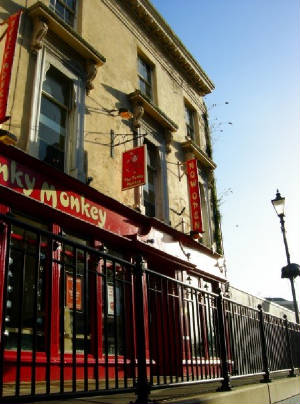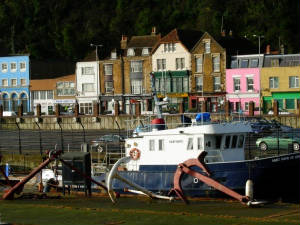 My favorite pictures are of the White Cliffs Hotel, of holly (?) overlooking the cliffs with a narrow depth of field and thats all i can remember for now."